Replacing and installing windows, glazed doors and roofs require expertise. So, you can't assign this job to a random installer around you. You would need a competent and certified professional who would get the job done properly. It is also vital that you obey the building regulations when replacing such parts. But how do you assess the competence of an installer?
A few reviews may convince you, but nothing beats a certificate from an established body when selecting an installer. Find out what FENSA is, why you need one, and when to get it in this article.
What Is A FENSA Certificate?
You would have probably heard of a FENSA certificate if you recently installed or replaced a glazed door and window. FENSA is an acronym for the Fenestration Self-Assessment Scheme. This scheme is authorised by the UK government and was set up by the Glass and Glazing Federation.
FENSA was launched in April 2002, and since then, homeowners have been issued certificates for installation and replacement of windows and doors. The major aim of FENSA is to provide an assessment tool that people could use to determine the proficiency of an installer while being assured of a job that conforms to the housing standards.
---
For Double Glazing Essex – Call: 01277 424 515
We are FENSA Approved Windows or Doors Installation Company
---
A FENSA certificate is issued by an installer that has been certified by the scheme to replace and install windows and doors to customers within a particular area. This certificate is the most trustworthy way for these installers to show that the products they sell and replace comply with all housing regulations.
After issuing this certificate to a customer or property owner, the company then registers the installation with the authorities. So, if your window installer is not registered with FENSA, you would have to get a certificate from and register the installation with the building control authorities yourself.
In a nutshell, a FENSA certificate is a proof given to customers by an installer for a job done properly.
What House Parts Are Covered In A FENSA Certificate?

The household parts and furniture that this scheme covers are clearly stated on the official website of the body. A certificate from FENSA covers the replacement and installation of external doors, windows, roof lights and windows against the building regulations. This certificate is only binding in houses where the size and use of the rooms that contain these parts have not been altered in any way.
Things That Are Not Covered In A FENSA Certificate
Your FENSA certificate does not cover any extension or conversions in a home. External porches, sheds, caravans, detached garages and mobile homes are also not covered by this scheme's certificate. This means that a FENSA certificate does not guarantee the compliance of local regulations on these houses and house parts.
When Do You Need A FENSA Certificate?
You would need a FENSA certificate after replacing a window or door in your house. This certificate would serve as proof that the replaced parts comply with the building regulations, are energy-efficient and registered with the local council.
When Did FENSA Certificates Start Being Issued?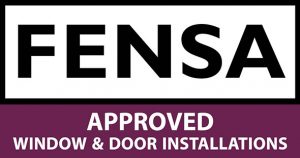 Every house replacement job that was signed or contracted after the 1st of April 2002 requires a FENSA certificate.
How Long Does A FENSA Certificate Last?
The certificates issued by a FENSA-approved installer is transferrable. This means that it lasts for as long as the windows or doors are still intact. Even if you sell your house, your FENSA certificate could still be used by the new owners of the property.
Important to note, however, is that you should always keep the original copies of your FENSA certificate. A conveyancer will request for it when you want to sell your property. It is very likely that if you cannot lay your hands on this certificate when you want to sell the building, the buyer will negotiate for a lower price.
How To Obtain A FENSA Certificate?
Every installer should provide his or her client with a FENSA certificate after the window or door has been installed. However, if this wasn't done, you can get the original or a copy of your certificate directly from FENSA. Getting back the copy or the original of your FENSA certificate is a fairly easy process. Follow the following steps:
Log on to the FENSA website. FENSA requests for your online details before a certificate can be issued to you. A fee is charged for the replacement. The certificate is then sent to the email you provided within one to two weeks. This is the easiest way to apply or receive a replacement certificate for windows and doors in your home.
You can also use the official website of FENSA to check if the property you want to purchase has a certificate by inputting the house number and postcode.
What To Do If You Do Not Have A FENSA Certificate When You Want To Sell A House?
If you were oblivious of FENSA and its certificate before replacing your windows or doors in your house, then all hope is not lost when you want to sell your property. Not having this certificate does not mean that your property is unsaleable. A couple of things that can be done in this situation are;
The building control officer can certify the replacement or installation: The primary goal of having this scheme's certificate is to be assured that the work done complies with the building regulations in the area. However, if you did not get a certificate at the time of installing or repairing a window, then the building control officer can do that for you. Everything that needs to be checked must be up to standard before the officer can certify that the replaced parts conform to the regulations of the state.
Your property's buyer can take indemnity insurance from a company: This step should be taken when nothing else can be done to prove that the replaced parts meet the building regulations. Indemnity insurance covers the costs of the actions that may be taken if the work does not comply with the regulations. This insurance costs anywhere between £50 and £200.
Lastly, if you are very sure that you had a certificate at some time after your window or door had been replaced, then the conveyancer can check with the local authorities.
Going by the books, it is not illegal to sell any house that does not comply with the regulations of the state on building and housing. However, the homeowner or installer who carried out the work can be made to pay a fine for non-compliance. The local council can also force the homeowner to put right the replaced part. In very rare occasions, this authority could do it themselves and bill the owner of the property.
How To Find A Competent Installer
Getting the right company to replace your windows and doors can be tasking. Many rogue installers do not do a good job when carrying out their services. Some hints on choosing a professional and expert installer are;
Ask for recommendations from friends and family: People who have had their windows and doors replaced severally are in the best position to give you advice. Have them list out the top installers that replace windows professionally.
Look for references and reviews: The reviews of customers go a long way in determining the competence of an installer. Search for first-hand experience from people who have employed the installer's services and look for references.
Ask for the company's insurance policy: Enquire if they offer deposit protection. It is essential that you know what the insurance policy of the installer is, and by how much you would be protected during incidents.
Lastly and most importantly, find out if the installer is FENSA-approved. FENSA-approved installers are the most reliable companies in the market. Always, remember to ask for a FENSA certificate from your installer after every replacement job is completed.
Benefits Of Employing FENSA-Approved Installers
Some of the advantages of using companies that provide FENSA certificates include;
You are assured of the highest replacement standard from the installers: FENSA does not just approve any type of installer. The government-authorised scheme ensures that its approved installers provide the highest standard that conforms to building regulations and are energy efficient as well.
A warranty is provided for all parts replaced: This warranty covers the cost of completing any rectification work that may arise due to defects. The warranty lasts for a couple of years.
Easy approval from local authorities: FENSA-approved installers help customers out by reducing the stress of getting a certificate directly from the local council. These installers will register the works with these authorities.
Conclusion
It is essential that the building and housing regulations of a state are followed. A FENSA certificate is an excellent means to be sure that the house or property complies totally with these regulations. Every homeowner is responsible for compliance with the standards set by the local council. While stiff measures would be taken on the installers, the homeowners will eventually bear the greatest loss.
Ensure that you get a FENSA certificate from your installer and only employ companies that would provide you with a certificate of compliance of replacement work.
---